SUPER REAL Graphic Novel now available for pre-order
Jason Martin's entire Super Real series gets the book treatment! And you can preorder your copy now!!!
SUPER REAL – graphic novel
220 pages, full color, 6x9, mature readers - $18.99
ISBN#0-9802498-2-1
Pre order now – May Diamond
Previews Catalog
, page 280 via DCD#MAY09 1018
Collects the complete independent series recommended by Newsarama, Aint It Cool News, Comics Buyers Guide and many more. Super Real follows five people who sign million dollar contracts to get genetically enhanced for a reality show based on comic book superheroes. An over the top mash-up of reality TV and comic book fiction, that's like Survivor with superpowers, or The Real World meets The X-Men!
Find out what happens when our cast goes beyond reality.

Features guest artwork from Jim Mahfood, Josh Howard, and more.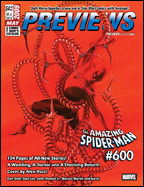 The Super Real graphic novel collects the complete series, which includes the unreleased double-sized final issue, and all five previously released issues, in one 220 plus page, full color volume!
Be sure to let your local comic book retailer know to order you a copy.
Spread the word.
More details to come!